Well-groomed brows aren't going to get any less fashionable any time soon, which means brow artists will have a lot of customers. And eyebrows made by a non-professional artist can dramatically change a person's appearance. How do you avoid making mistakes when choosing your brow designer? What mistakes should you avoid when taking care of your eyebrows?
Herewere has read tips from eyebrow artists and is ready to answer all these questions in detail.
1. Pay attention to the artist's tools.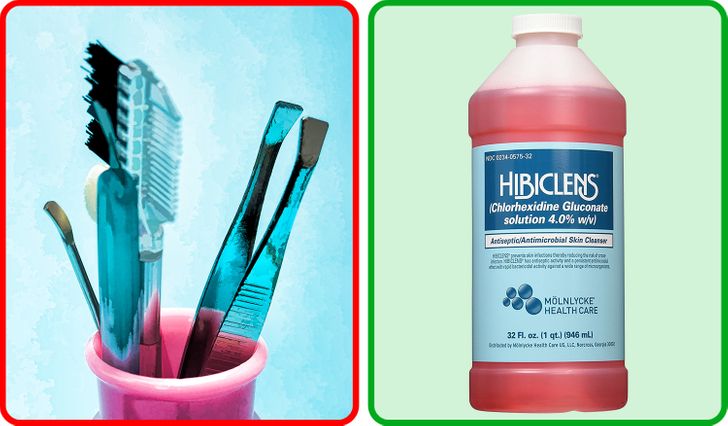 To perfectly shape the eyebrows, artists use tweezers, brushes and many other tools. Unlike a manicure or pedicure, when you take care of your eyebrows, the chance of blood contact is not high, but hygiene is still important. Also, see if the brow artist sanitizes your skin before working on your brows.
Tweezers and brushes must be soaked in a special solution after each client and subjected to heat treatment. Don't be afraid to ask your salon what their safety precautions are, because your health depends on it.
2. Be careful with eyebrow tinting.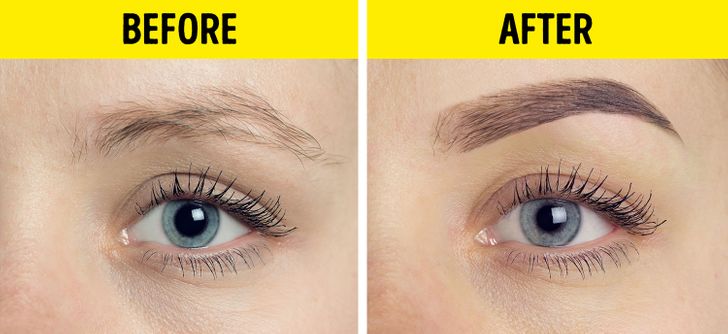 To dye eyebrows, artists use a special dye or henna. You should ask your artist which one he is going to use to paint your eyebrows. That's because henna is natural and can cause an allergic reaction, in the worst case it can even lead to Quincke's disease. Therefore, it is better to test for an allergic reaction both to henna and to whatever the artist is going to use.
Henna is a little less aggressive than dye and dries out the hair, but the result is longer lasting. If you have no problem with henna, then you should choose it.
Choosing the right color is important and a good brow specialist can do this easily and maybe even mix several shades together to get the best color. Remember the following rule of thumb: your brows should look a little darker than your natural hair color if you're blonde and a little lighter if you have dark hair.
3. Don't get microblading or tattooing.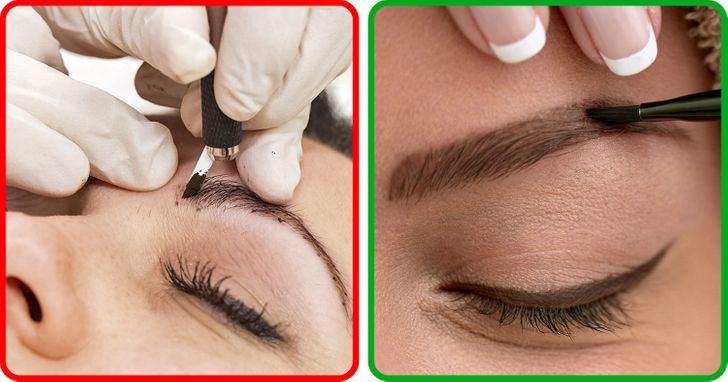 Microblading and tattooing are procedures in which an eyebrow artist draws hair where it is missing. But even if you have very thin eyebrows, you should give up the idea of doing these procedures now, unless you want to deal with a whole catalog of problems.
There are many risks. You don't know how your skin will react to the pigment or what color it will be and if you don't like it or want it removed, you'll need a laser procedure. There is not a single professional makeup artist who would recommend this procedure.
Bonus: Basic eyebrow care tips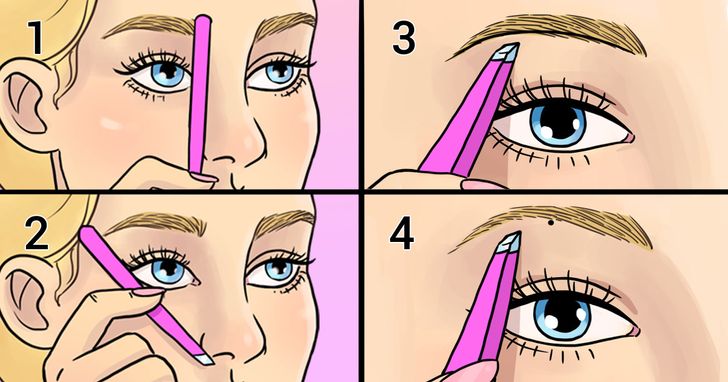 You don't have to visit an eyebrow artist every two weeks. There are some things you can easily do to shape your eyebrows:
Turn the tweezers upside down and place them vertically, crossing your nose at the inner corner of your eye. Mark the working line on each of the eyebrows with a pencil. Make sure the lines on the bridge of the nose are symmetrical. Remove the hair in the middle.
Mark your endpoints by placing the staple on the outer side of the eye. The exact spot where the tweezers touch the brow is where the hairs should end. Remove hair beyond the line marked with the pencil.
Now you need to determine the thickness of the eyebrow. Draw a dot that marks the lowest part of your hair and remove all the hair below it.
Finally, shape your bow. Experts say that the peak of the eyebrow should be just below the brow bone. The tail should be slightly thinner than the main part.
To adjust the shape of the eyebrows, you can use a special gel.