We brush our hair, eyebrows, and even eyelashes, but beauty experts suggest there might be something else that needs brushing: our bodies. Dry brushing has its origins in Ayurvedic medicine, but today it has become a popular wellness treatment that many people, including celebrities, do at home.
This is a great way to rejuvenate your skin and get a spa treatment without leaving the bathroom.
This is a great way to exfoliate your skin.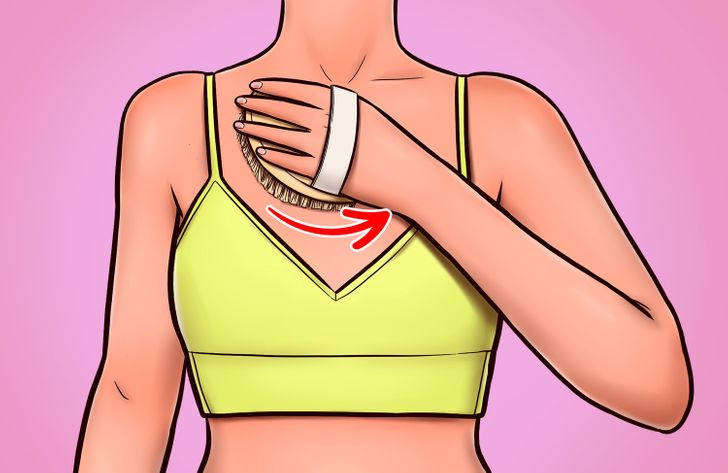 The dry brush acts as a physical exfoliant that removes dead skin cells. This process can speed up skin renewal and make your skin look younger and brighter. Dry brushing also prepares the skin to absorb products applied after the procedure. So, for example, moisturizers will work better on exfoliated skin.
Dry brushing increases blood circulation.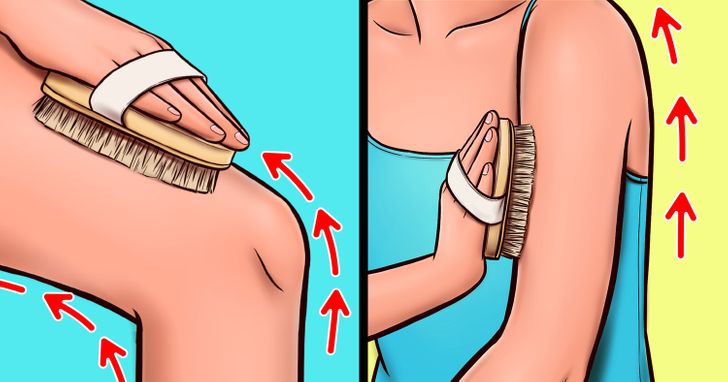 The brushing movements stimulate blood circulation, which in turn makes the skin more radiant. It will give you an instant glow, making your skin more vibrant. Just avoid brushing too hard so as not to irritate the skin.
Dry brushing boosts your energy levels.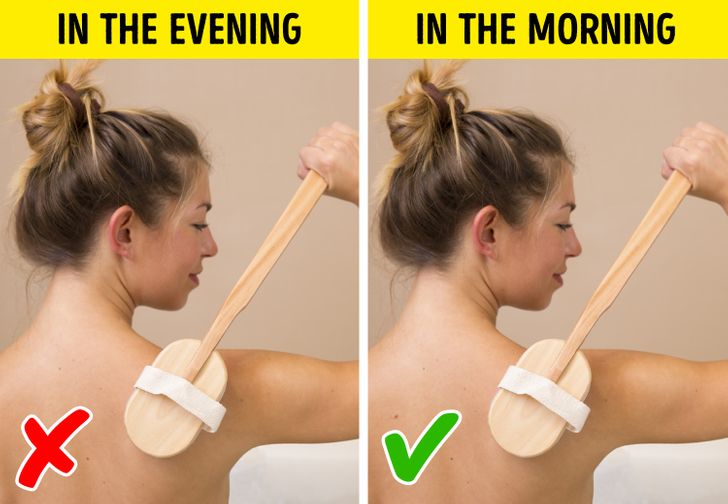 Thanks to increased blood circulation, dry brushing can provide a huge energy boost. While it can serve as a great start to the day, be careful about doing this procedure at night if you don't want to feel too active and energized before bed.
Dry brushing relaxes your body.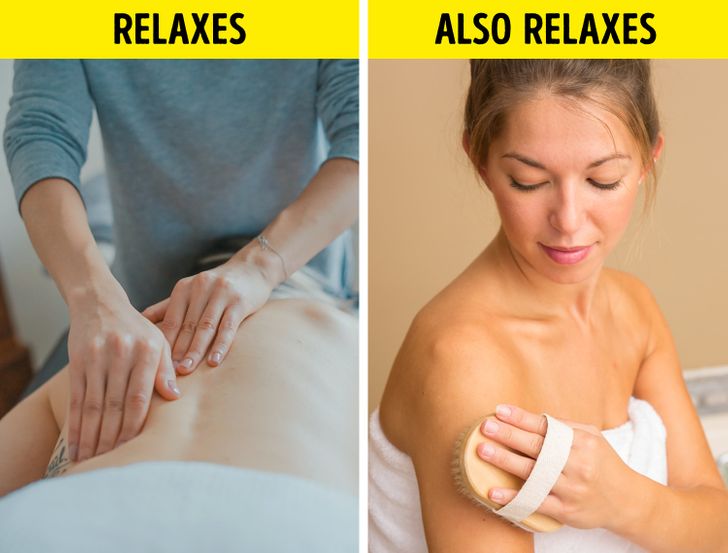 Dry brushing can be a very relaxing experience and a great act of self-care. It is similar to a massage, so this process helps to relax your body and mind and release tension, leaving you refreshed and rested afterward.